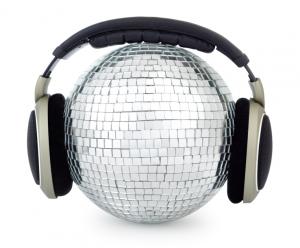 Najpopularniejsze utwory grane w polskich klubach
Na pierwszym miejscu zestawienia Top Dyskoteki znalazł się Ofenbach z piosenką Be Mine. Tuż za nimi uplasował Ed Sheeran i Shape of You. Podium zamyka Tiesto ft. Bright Sparks On My Way.
Poniżej przedstawiamy zestawienie 50 najczęściej odtwarzanych utworów w polskich dyskotekach i klubach w tygodniu od 10.04.–16.04.2017 r.
| | Wykonawca | Tytuł |
| --- | --- | --- |
| 1 | Ofenbach | Be Mine |
| 2 | Ed Sheeran | Shape of You |
| 3 | Tiesto ft. Bright Sparks | On My Way |
| 4 | C-BooL ft. Giang Pham | DJ Is Your Second Name |
| 5 | Enrique Iglesias ft. Descemer Bueno, Zion & Lennox | Subeme La Radio |
| 6 | Luis Fonsi & Daddy Yankee ft. Justin Bieber | Despacito |
| 7 | C-BooL ft. Giang Pham | Magic Symphony |
| 8 | Alvaro Soler | Animal |
| 9 | DJ Antoine | La Vie En Rose |
| 10 | Playboys | Jak to się stało |
| 11 | Burak Yeter ft. Danelle Sandoval | Tuesday |
| 12 | Burak Yeter ft. Carla_s Dreams | Sub Pielea Mea |
| 13 | Gromee ft. Mahan Moin | Runaway |
| 14 | Clean Bandit ft. Sean Paul & Anne Marie | Rockabye |
| 15 | Burak Yeter | Happy |
| 16 | Pitbull ft. Stephen Marley | Options |
| 17 | Jax Jones ft. Raye | You Don't Know Me |
| 18 | Defis & Marcin Miller | Zakochane oczy |
| 19 | The Chainsmokers & Coldplay | Something Just like This |
| 20 | Weekend | Kocham jej oczy |
| 21 | Sia | Move Your Body |
| 22 | Geo Da Silva & Katty S ft. Niko | Makosa |
| 23 | TBO & Vega feat Alex | Lambada 2k17 |
| 24 | Joker & Sequence | Walimy w balet |
| 25 | Clean Bandit / Zara Larsson | Symphony |
| 26 | Katy Perry | Chained to the Rhythm |
| 27 | After Party | Wciąż na Ciebie czekam |
| 28 | Raving George ft. Oscar And The Wolf | You're Mine |
| 29 | Kygo with Selena Gomez | It Ain't Me |
| 30 | Mr.Belt & Wezol | Good Times |
| 31 | E-Motion & Irene Cara ft. SPYZR | Flash Dance, What a Feeling |
| 32 | Soleo | Coś słodkiego |
| 33 | David Guetta & Cedric Gervais & Chris Willi | Would I Lie to You |
| 34 | Dejw | Moja wariatka |
| 35 | Hazel & Bueno Clinic ft. Dimi Marc | The Way You Glow |
| 36 | Bodybangers | Sunglasses at Night |
| 37 | Jason Derulo ft. Nicki Minaj | Swalla |
| 38 | BeatGhosts & Yuli | You're My Heart, You're My Soul |
| 39 | West.K ft. Lofthill Music | Californication |
| 40 | Enrique Iglesias | Duele El Corazon |
| 41 | Don Diablo | Cutting Shapes |
| 42 | Gromee ft. Mahan Moin | Spirit |
| 43 | Lissat & Voltaxx vs Marc Fisher | Can't Get Enough (2017) |
| 44 | Glen Horsborough, In It Together, Laura Louise | Don't Go |
| 45 | Inna | Gimme, Gimme |
| 46 | Pitbull & J Balvin ft. Camila Cabello | Hey Ma |
| 47 | Nowator | Balanga |
| 48 | Mandee ft. Maria Mathea | Superstar |
| 49 | M-Power | Stało się |
| 50 | Top Girls | Mleczko |
Źródło: DJ Promotion, www.djpromotion.com.pl, e-mail: office@djpromotion.com.pl