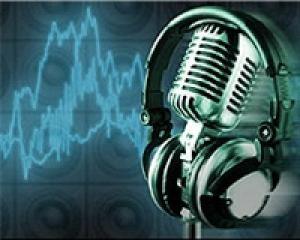 Utwory, których słuchaliśmy w stacjach radiowych
Najpopularniejszym utworem w krajowych stacjach radiowych w czerwcu był przebój Eda Sheerana Galway Girl. Na miejscu 2. miesięcznego zestawienia Airplay znalazł się Harry Styles i Sign of the Times. Miejsce 3. przypadło Clean Bandit i Zarze Larsson – Symphony.
W pierwszej dziesiątce znalazła się dwójka polskich wykonawców: na miejscu 6. Kayah i Idan Raichel – Po co, oraz na miejscu 9. Natalia Szroeder z utworem Zamienię Cię.
Airplay – czerwiec 2017
| | Tytuł | Wykonawca | Wytwórnia |
| --- | --- | --- | --- |
| 1 | Galway Girl | Ed Sheeran | Warner Music Poland |
| 2 | Sign of the Times | Harry Styles | Sony Music Entertainment Poland |
| 3 | Symphony | Clean Bandit ft. Zara Larsson | Warner Music Poland |
| 4 | Despacito | Luis Fonsi | Universal Music Polska |
| 5 | DJ is Your Second Name | C-BooL ft. Giang Pham | C-Wave Records |
| 6 | Po co | Kayah ft. Idan Raichel | Kayax Production & Publishing |
| 7 | No Lie | Sean Paul | Universal Music Polska |
| 8 | Skin | Rag'N'Bone Man | Sony Music Entertainment Poland |
| 9 | Zamienię Cię | Natalia Szroeder | Margo / Warner Music Poland |
| 10 | Attention | Charlie Puth | Warner Music Poland |
| 11 | Nie chcę Cię obchodzić | Anna Wyszkoni | Universal Music Polska |
| 12 | Runaway | Gromee ft. Mahan Moin | Sony Music Entertainment Poland |
| 13 | Me Enamoré | Shakira | Sony Music Entertainment Poland |
| 14 | Bumerang | Ewa Farna | Djak / Warner Music Poland |
| 15 | On My Mind | Disciples | Warner Music Poland |
| 16 | No Promises | Cheat Codes ft. Demi Lovato | Warner Music Poland |
| 17 | What You Do | Margaret | Magic Records |
| 18 | Something Just like This | The Chainsmokers & Coldplay | Sony Music Entertainment Poland |
| 19 | There's Nothing Holdin' Me Back | Shawn Mendes | Universal Music Polska |
| 20 | O Pani! | Grzegorz Hyży | Sony Music Entertainment Poland |
| 21 | Szerokie wody | Mrozu | Gorgo / Warner Music Poland |
| 22 | OK | Robin Schulz | Warner Music Poland |
| 23 | I Can´t Go On | Robin Bengtsson | Universal Music Polska |
| 24 | Animal | Alvaro Soler | Universal Music Polska |
| 25 | You Don't Know Me | Jax Jones ft. Raye | Universal Music Polska |
| 26 | Chained to the Rhythm | Katy Perry | Universal Music Polska |
| 27 | On My Way | Tiësto | Universal Music Polska |
| 28 | City Lights | Blanche | [PIAS] Recordings |
| 29 | Ludzie niepowszedni | Perfect | Agencja Muzyczna PR |
| 30 | When We're High | LP | Magic Records |
| 31 | Dalej | Karolina Artymowicz | Djak / Warner Music Poland |
| 32 | Súbeme La Radio | Enrique Iglesias ft. Descemer Bueno, Zion y Lennox | Sony Music Entertainment Poland |
| 33 | Faith | Stevie Wonder | Universal Music Polska |
| 34 | Nudzę się | Patryk Kumór | Universal Music Polska |
| 35 | Be Mine | Ofenbach | Warner Music Poland |
| 36 | Zagadka | Lanberry | Universal Music Polska |
| 37 | Ciao Adios | Anne-Marie | Warner Music Poland |
| 38 | Malibu | Miley Cyrus | Sony Music Entertainment Poland |
| 39 | Time Won't Wait | Filatov & Karas | Sony Music Entertainment Poland |
| 40 | Believer | Imagine Dragons | Universal Music Polska |
| 41 | My (o mnie, o tobie, o nas) | Andrzej Piaseczny | Sony Music Entertainment Poland |
| 42 | Poczuj luz | Kamil Bednarek | Universal Music Polska |
| 43 | Hot2Touch | Felix Jaehn;Hight;Alex Aiono | Universal Music Polska |
| 44 | That's What I Like | Bruno Mars | Warner Music Poland |
| 45 | Move Your Body (Alan Walker Remix) | Sia | Sony Music Entertainment Poland |
| 46 | Little Hollywood | Alle Farben & Janieck | Sony Music Entertainment Poland |
| 47 | Cold | Maroon 5 | Universal Music Polska |
| 48 | Can't Stop the Feeling | Justin Timberlake | Sony Music Entertainment Poland |
| 49 | This Girl | Kungs vs Cookin' On 3 Burners | Universal Music Polska |
| 50 | Bez reguł | Red Lips | Red Berry Music |