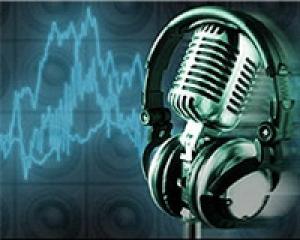 Piosenki, których słuchaliśmy w lipcu w stacjach radiowych
Sarsa kolejny miesiąc utrzymywała się na pierwszym miejscu zestawienia Airplay. Jej hit Naucz mnie we wszystkich lipcowych notowaniach zajmował pierwsze miejsce na podium. W miesięcznym podsumowaniu kolejny polski wykonawca znajduje się na miejscu 13. i jest to zespół Enej z utworem Kamień Z Napisem Love, następnie na miejscu 19. Margaret i jej najnowszy singiel Heartbeat.
AIRPLAY – LIPIEC 2015
Tytuł
Wykonawca
Wydawca
1
Naucz Mnie
Sarsa
Universal Music Polska
2
Ain't Nobody (Loves Me Better)
Felix Jaehn Feat Jasmine Thompson
Universal Music Polska
3
Lean On
Major Lazer Featuring Dj Snake & Mo
Warner Music Poland
4
Don´t Worry
Madcon feat. Ray Dalton
Warner Music Poland
5
Want To Want Me
Jason Derulo
Warner Music Poland
6
King
Years & Years
Universal Music Polska
7
Shut Up And Dance
Walk The Moon
Sony Music Entertainment Poland
8
Ghost Town
Adam Lambert
Warner Music Poland
9
Heroes
Måns Zelmerlöw
Warner Music Poland
10
Firestone
Kygo feat. Conrad
Sony Music Entertainment Poland
11
Come And Get It
John Newman
Universal Music Polska
12
Are You With Me
Lost Frequencies
Magic Records
13
Kamień Z Napisem Love
Enej
Lou & Rocked Boys
14
Cheerleader (Felix Jaehn Remix)
Omi
Sony Music Entertainment Poland
15
I Don'T Like It, I Love It
Flo Rida feat. Robin Thicke& Verdine White
Warner Music Poland
16
Waiting For Love
Avicii
Universal Music Polska
17
Treasured Soul
Michael Calfan
Warner Music Poland
18
Supergirl
Anna Naklab feat. Alle Farben& Younotus
Sony Music Entertainment Poland
19
Heartbeat
Margaret
Magic Records
20
Some Kind Of Heaven
Hurts
Sony Music Entertainment Poland
21
One Last Time
Ariana Grande
Universal Music Polska
22
Time Of Our Lives
Pitbull & Ne-Yo
Sony Music Entertainment Poland
23
Love Life Feat. Kika
John Mamann
Magic Records
24
Secrets Feat. Vassy (Radio Edit)
Tiësto, Kshmr
Universal Music Polska
25
Senor Loco (Feat. Danny Mazo)
Élena
Magic Records
26
Wybacz
Ira
Agencja Muzyczna Pr
27
I Really Like You
Carly Rae Jepsen
Universal Music Polska
28
Między Słowami
Kasia Cerekwicka
Sony Music Entertainment Poland
29
Sugar
Maroon 5
Universal Music Polska
30
Zatrzymaj Sie
Ewelina Lisowska
Universal Music Polska
31
Bądź Duży
Natalia Nykiel
Universal Music Polska
32
Tak Ma Być
Zakopower
Kayax Production & Publishing
33
See You Again
Wiz Khalifa feat. Charlie Puth
Warner Music Poland
34
Hold My Hand
Jess Glynne
Warner Music Poland
35
Another You Feat. Mr. Probz (Radio Edit)
Armin Van Buuren
Sony Music Entertainment Poland
36
Stole The Show
Kygo feat. Parson James
Sony Music Entertainment Poland
37
Hey Mama (
David Guetta feat. Nicki Minaj & Afrojack
Warner Music Poland
38
This Summer's GonnaHurt Like A Motherf****r
Maroon 5
Universal Music Polska
39
Perdóname
Deorro feat. Dycy And Adrian Delgado
Sony Music Entertainment Poland
40
Worth It
Fifth Harmony feat. Kid Ink
Sony Music Entertainment Poland
41
To Ty
Blue Cafe
Universal Music Polska
42
Lecę Tam
Kasia Popowska
Universal Music Polska
43
Walk
Kwabs
Warner Music Poland
44
Wszystko Jedno
Video
Universal Music Polska
45
Traffic Lights
Lena
Universal Music Polska
46
Niepisane
Bracia
Sony Music Entertainment Poland
47
Andalouse
Kendji Girac
Universal Music Polska
48
Uptown Funk
Mark Ronson feat. Bruno Mars
Sony Music Entertainment Poland
49
Dach
Tabb & Sound'N'Grace
Gorgo Music
50
Wish You Were Mine
Philip George
Universal Music Polska
Zestawienie AIRPLAY, to lista najczęściej odtwarzanych w mediach utworów muzycznych. Statystyki te tworzone są przez hiszpańską firmę BMAT, która zajmuje się monitorowaniem nagrań muzycznych i teledysków w stacjach radiowych i telewizyjnych w ponad 50 krajach na świecie. Oferowane przez BMAT rozwiązania bazują na rozpoznawaniu utworów w czasie rzeczywistym na podstawie akustycznych fingerprintów.
Na mocy umowy pomiędzy ZPAV - BMAT monitorowane są 74 stacje radiowe (lokalne i ogólnopolskie) oraz 4 stacje TV (muzyczne).