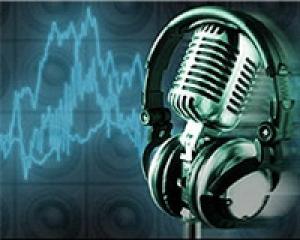 Piosenki, których słuchaliśmy w sierpniu w stacjach radiowych
Przebój Ain't Nobody Felixsa Jaehnsa z gościnnym udziałem Jasmine Thompson zajął pierwsze miejsce w zestawieniu najczęściej granych utworów w stacjach radiowych w sierpniu. Miejsce drugie należy do singla Ghost Town, który promuje trzeci studyjny album Adama Lamberta. Pierwszą trójkę zamyka niemiecka przeróbka przeboju Supergirl w wykonaniu Anny Naklab, Allena Farben i Younotus.
Do pierwszej dziesiątki dotarł tylko jeden polski utwór – Na Pewno w wykonaniu chóru Sound'N'Grace i Tabba.
AIRPLAY – SIERPIEŃ 2015
Tytuł
Wykonawca
Wydawca
1
Ain'T Nobody (Loves Me Better)
Felix Jaehn feat. Jasmine Thompson
Universal Music Polska
2
Ghost Town
Adam Lambert
Warner Music Poland
3
Supergirl
Anna Naklab feat. Alle Farben & Younotus
Sony Music Entertainment Poland
4
Shut Up And Dance
Walk The Moon
Sony Music Entertainment Poland
5
I Don'T Like It, I Love It
(feat. Robin Thicke & Verdine White)
Flo Rida
Warner Music Poland
6
Waiting For Love
Avicii
Universal Music Polska
7
Reality
Lost Frequencies feat. Janieck Devy
Magic Records
8
Some Kind Of Heaven
Hurts
Sony Music Entertainment Poland
9
Lean On
Major Lazer feat. Dj Snake & Mo
Warner Music Poland
10
Na Pewno
Tabb & Sound'N'Grace
Gorgo Music
11
Kamień Z Napisem Love
Enej
Lou & Rocked Boys
12
Don´T Worry feat. Ray Dalton
Madcon
Warner Music Poland
13
King
Years & Years
Universal Music Polska
14
Come And Get It
John Newman
Universal Music Polska
15
Marvin Gaye (feat. Meghan Trainor)
Charlie Puth
Warner Music Poland
16
Naucz Mnie
Sarsa
Universal Music Polska
17
Want To Want Me
Jason Derulo
Warner Music Poland
18
Stole The Show
Kygo feat. Parson James
Sony Music Entertainment Poland
19
El Perdón
Nicky Jam feat. Enrique Iglesias
Sony Music Entertainment Poland
20
Beautiful Now
Zedd feat Jon Bellion
Universal Music Polska
21
Heroes
Måns Zelmerlöw
Warner Music Poland
22
Heartbeat
Margaret
Magic Records
23
Sam Na Sam
Szymon Chodyniecki
Sony Music Entertainment Poland
24
Wybacz
Ira
Agencja Muzyczna Polskiego Radia
25
This Summer'S Gonna Hurt
Like A Motherf****R
Maroon 5
Universal Music Polska
26
Avenir
Louane
Universal Music Polska
27
Bądź Duży
Natalia Nykiel
Universal Music Polska
28
Senor Loco (feat. Danny Mazo)
Élena
Magic Records
29
We Wanna
Alexandra Stan & Inna Feat. Daddy Yankee
Magic Records
30
Treasured Soul
Michael Calfan
Warner Music Poland
31
How Deep Is Your Love
Calvin Harris & Disciples
Sony Music Entertainment Poland
32
Love Life Feat. Kika
John Mamann
Magic Records
33
Cheerleader
(Felix Jaehn Remix Radio Edit)
Omi
Sony Music Entertainment Poland
34
Hey Mama (feat. Nicki Minaj & Afrojack)
David Guetta
Warner Music Poland
35
#Tam Tam
Monika Lewczuk
Universal Music Polska
36
El Mismo Sol
Alvaro Soler
Universal Music Polska
37
Sun Is Shining (Radio Edit)
Axwell & Ingrosso
Universal Music Polska
38
Firestone
Kygo feat. Conrad
Sony Music Entertainment Poland
39
Can'T Feel My Face
The Weeknd
Universal Music Polska
40
Powerful (feat. Ellie Goulding
& Tarrus Riley)
Major Lazer
Warner Music Poland
41
Hold My Hand
Jess Glynne
Warner Music Poland
42
Sugar (feat. Francesco Yates)
Robin Schulz
Warner Music Poland
43
Walk
Kwabs
Warner Music Poland
44
Indiana
Sarsa
Universal Music Polska
45
Ktoś Nowy
Video
Universal Music Polska
46
Another You
Armin Van Buuren feat. Mr. Probz
Sony Music Entertainment Poland
47
Okrutna, Zła I Podła
Poparzeni Kawą Trzy
Poparzeni Kawą Trzy
48
Andalouse
Kendji Girac
Universal Music Polska
49
Are You With Me
Lost Frequencies
Magic Records
50
Worth It
Fifth Harmony feat. Kid Ink
Sony Music Entertainment Poland
Zestawienie AIRPLAY, to lista najczęściej odtwarzanych w mediach utworów muzycznych. Statystyki te tworzone są przez hiszpańską firmę BMAT, która zajmuje się monitorowaniem nagrań muzycznych i teledysków w stacjach radiowych i telewizyjnych w ponad 50 krajach na świecie. Oferowane przez BMAT rozwiązania bazują na rozpoznawaniu utworów w czasie rzeczywistym na podstawie akustycznych fingerprintów.
Na mocy umowy pomiędzy ZPAV - BMAT monitorowane są 74 stacje radiowe (lokalne i ogólnopolskie) oraz 4 stacje TV (muzyczne).