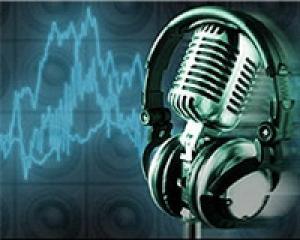 Utwory, których słuchaliśmy w styczniu w stacjach radiowych
Na pierwszym miejscu miesięcznego zestawienia - Ocean Drive - przebój brytyjskiego DJ'a i producenta muzyki Duke'a Dumont.
Pierwszy polski utwór dotarł do miejsca 4. – Dawid Podsiadło W Dobrą Stronę. Kolejny rodzimy wykonawca znalazł się dopiero na 12. miejscu i jest nim Sarsa z utworem Zapomnij Mi.
AIRPolskaAY – Styczeń 2015
Tytuł
Wykonawca
Wytwórnia
1
Ocean Drive
Duke Dumont
Universal Music Polska
2
Don'T Be So Shy (Filatov & Karas Remix)
Imany
Magic Records
3
Renegades
X Ambassadors
Universal Music Polska
4
W Dobrą Stronę
Dawid Podsiadło
Sony Music Entertainment Polska
5
Adventure Of A Lifetime
Coldplay
Warner Music Poland
6
Stitches
Shawn Mendes
Universal Music Polska
7
Try Me (Feat. Jennifer Lopez & Matoma)
Jason Derulo
Warner Music Poland
8
Book Of Love Feat. Polina
Felix Jaehn
Universal Music Polska
9
Cake By The Ocean
Dnce
Universal Music Polska
10
I'M Not Rich (Hitimpulse Remix)
The King'S Son Feat. Shaggy
Sony Music Entertainment Polska
11
Adore
Jasmine Thompson
Warner Music Poland
12
Zapomnij mi
Sarsa
Universal Music Polska
13
Wildest Dreams
Taylor Swift
Universal Music Polska
14
Agosto
Alvaro Soler
Universal Music Polska
15
Runnin' (Lose It All)Feat. Beyoncé, Arrow Benjamin
Naughty Boy
Universal Music Polska
16
Bang My Head Feat Sia & Fetty Wap
David Guetta
Warner Music Poland
17
7 Rzeczy (Feat. Mateusz Ziółko)
Liber
Gorgo Music
18
Zabiorę Nas
Cleo
Universal Music Polska
19
Another Lonely Night
Adam Lambert
Warner Music Poland
20
Locked Away
R. City Feat. Adam Levine
Warner Music Poland
21
Rivers
Thomas Jack
Warner Music Poland
22
Sugar (Feat. Francesco Yates)
Robin Schulz
Warner Music Poland
23
Hello
Adele
XL Recording
24
Drag Me Down
One Direction
Sony Music Entertainment Polska
25
Hold You (Radio Edit)
Basto
Magic Records
26
For A Better Day
Avicii
Universal Music Polska
27
Show Me Love
Robin Schulz & J.U.D.G.E.
Warner Music Poland
28
Szczęście
Kasia Cerekwicka
Sony Music Entertainment Polska
29
Zabiorę Cię Stąd
Monika Lewczuk
Universal Music Polska
30
Something In The Way You Move
Ellie Goulding
Universal Music Polska
31
We Wanna
Alexandra Stan & InnaFeat. Daddy Yankee
Magic Records
32
Back Together
Robin Thicke Feat Nicki Minaj
Universal Music Polska
33
Ktoś Nowy
Video
Universal Music Polska
34
This Time It's My Life
Micar
Magic Records
35
Lush Life
Zara Larsson
Sony Music Entertainment Polska
36
One Call Away
Charlie Puth
Warner Music Poland
37
Flip It (The Edit)Feat. Snoop Dogg (Radio Edit)
Charlotte Devaney
Universal Music Polska
38
7 Years
Lukas Graham
Warner Music Poland
39
Nawigacja
Patrycja Markowska
J&J Musicart
40
L'Amour Toujours (Tiësto Edit Radio Edit)
Dzeko & Torres Feat Delaney Jane
Musical Freedom
41
Photograph (Felix Jaehn Remix)
Ed Sheeran
Warner Music Poland
42
Party Crasher(Extended Mix)[Feat. Mayra Veronica]
Nils Van Zandt
Magic Records
43
Polskaay My Drum
Sandra Lyng
Sony Music Entertainment Polska
44
Light It Up(Feat. Nyla & Fuse Odg)[Remix]
Major Lazer
Warner Music Poland
45
Welcome To The Dancefloor (Video Edit)
Italobrothers
Magic Records
46
Lay It All On Me (Feat. Ed Sheeran)
Rudimental
Warner Music Poland
47
El Perdon
Nikcy Jam Feat. Enrique Iglesias
Sony Music Entertainment Polska
48
Heroes
Mans Zelmerlow
Warner Music Poland
49
Obiecuję Ci (Feat. Natalia Nykiel)
Buka & Rahim
Maxflorec
50
Sax
Fleur East
Sony Music Entertainment Polska
Zestawienie AIRPLAY, to lista najczęściej odtwarzanych w mediach utworów muzycznych. Statystyki te tworzone są przez hiszpańską firmę BMAT, która zajmuje się monitorowaniem nagrań muzycznych i teledysków w stacjach radiowych i telewizyjnych w ponad 50 krajach na świecie. Oferowane przez BMAT rozwiązania bazują na rozpoznawaniu utworów w czasie rzeczywistym na podstawie akustycznych fingerprintów.
Na mocy umowy pomiędzy ZPAV - BMAT monitorowane są 74 stacje radiowe (lokalne i ogólnopolskie) oraz 4 stacje TV (muzyczne).