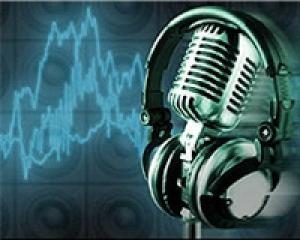 Utwory, których słuchaliśmy w stacjach radiowych w grudniu
Najpopularniejszym utworem w polskich stacjach w grudniu był singiel Rihanny Love on the Brain. Na miejscu 2. miesięcznego zestawienia Airplay znalazła się piosenka Human w wykonaniu Rag'n'Bone Man. Miejsce 3. zajął Calvin Harris z utworem My Way. Najpopularniejszą piosenką świąteczną było Last Chistmas zespołu Wham!, które uplasowało się na pozycji 18.
Airplay – grudzień 2016
Tytuł
Wykonawca
Wytwórnia
1
Love on the Brain
Rihanna
Universal Music Polska
2
Human
Rag'N'Bone Man
Sony Music Entertainment Poland
3
My Way
Calvin Harris
Sony Music Entertainment Poland
4
Tuesday
Burak Yeter ft. Danelle Sandoval
Warner Music Poland
5
Królowa łez
Agnieszka Chylińska
Warner Music Poland / Pomaton
6
Call the Police
G Girls
Magic Records
7
The Greatest
Sia ft. Kendrick Lamar
Sony Music Entertainment Poland
8
Rockabye
Clean Bandit ft. Sean Paul & Anne-Marie
Warner Music Poland
9
Magic Symphony
C-Bool ft. Giang Pham
C-Wave Records
10
Don't Wanna Know
Maroon 5 ft. Kendrick Lamar
Universal Music Polska
11
Spirit
Gromee ft. Mahan Moin
Sony Music Entertainment Poland
12
We don't Talk Anymore
Charlie Puth ft. Selena Gomez
Warner Music Poland
13
Would I Lie to You
David Guetta ft. Cedric Gervais & Chris Willis
Warner Music Poland
14
Dryfy
Kasia Popowska
Universal Music Polska
15
Libre
Alvaro Soler ft. Monika Lewczuk
Universal Music Polska
16
Sucker for Pain
Lil Wayne, Wiz Khalifa, Imagine Dragons(with Logic & Ty Dolla $ign ft. X Ambassadors)
Warner Music Poland
17
Heathens
Twenty One Pilots
Warner Music Poland
18
Last Christmas
Wham!
Sony Music Entertainment Poland
19
All I Want for Christmas Is You
Mariah Carey
Sony Music Entertainment Poland
20
Powietrze
Natalia Szroeder
Margo / Warner Music Poland
21
Sub Pielea Mea
Carla's Dreams
Warner Music Poland
22
Treat You Better
Shawn Mendes
Universal Music Polska
23
Let Me Love You
Dj Snake ft. Justin Bieber
Universal Music Polska
24
P.S.
Red Lips
Red Berry Music
25
Driving Home for Christmas
Chris Rea
Warner Music Poland
26
Piątek
Lanberry
Universal Music Polska
27
Feel
Mahmut Orhan
Sony Music Entertainment Poland
28
I Feel So Bad
Kungs ft. Ephemerals
Universal Music Polska
29
Piątek
Varius Manx & Kasia Stankiewicz
Agencja Muzyczna Pr
30
Kto wie
De Su
Sony Music Entertainment Poland
31
This Girl
Kungs vs Cookin' On 3 Burners
Universal Music Polska
32
Niebiesko- zielone
Beata
Sony Music Entertainment Poland
33
Alone
Alan Walker
Sony Music Entertainment Poland
34
Water under the Bridge
Adele
Xl Recordings
35
Merry Christmas Everyone
Shakin' Stevens
Sony Music Entertainment Poland
36
Gdy gwiazdka
Jula ft. Sound'N'Grace
Gorgo / Warner Music Poland
37
Still Falling for You
Ellie Goulding
Universal Music Polska
38
Do They Know It's Christmas?
Band Aid
Universal Music Polska
39
Ding dong
Kayah
Kayax Production
40
Oszukać los
Anna Wyszkoni
Universal Music Polska
41
Hanging on to Nothing
Måns Zelmerlöw
Warner Music Poland
42
Tell It to My Heart
Filatov & Karas
Magic Records
43
My Only Wish (This Year)
Britney Spears
Sony Music Entertainment Poland
44
Please Tell Rosie
Alle Farben ft. Younotus
Sony Music Entertainment Poland
45
Z kopyta kulig rwie
Skaldowie
Warner Music Poland
46
Lost on You
LP
Magic Records
47
Ten zimowy czas
Roan i Przyjaciele
Sony Music Entertainment Poland
48
By Your Side
Jonas Blue ft. Raye
Universal Music Polska
49
I Took a Pill in Ibiza (SeeB Remix)
Mike Posner
Universal Music Polska
50
Blue (Da Ba Dee)
Sound of Legend
Magic Records
Zestawienie AIRPLAY, to lista najczęściej odtwarzanych w mediach utworów muzycznych. Statystyki te tworzone są przez hiszpańską firmę BMAT, która zajmuje się monitorowaniem nagrań muzycznych i teledysków w stacjach radiowych i telewizyjnych w ponad 50 krajach na świecie. Oferowane przez BMAT rozwiązania bazują na rozpoznawaniu utworów w czasie rzeczywistym na podstawie akustycznych fingerprintów.
Na mocy umowy pomiędzy ZPAV - BMAT monitorowane są 74 stacje radiowe (lokalne i ogólnopolskie) oraz 4 stacje TV (muzyczne).